What is mobbing?
WARNING !!! automatic translation from Polish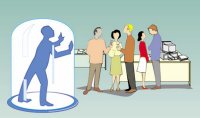 MOBBING and DISCRIMINATION in employment are phenomena that have a clear place in Polish labor law. The main reason for the legislator's introduction of legal provisions in this matter was the desire to adapt Polish law to Community law.
By joining the European Union, which is an area of dynamic development of anti-discrimination regulations, Poland has implemented all provisions specifying concepts such as direct discrimination, indirect discrimination, harassment, sexual harassment, mobbing, forced discrimination, reversal of the burden of proof in proceedings for unequal treatment, or finally, a ban on repressive measures against employees claiming their rights violated by mobbing and discrimination. However, despite the fact that the provisions on mobbing and discrimination have been functioning in Polish conditions for several years, knowledge of this topic is not great, and the application of the provisions raises a lot of doubts due to the blurred concepts that are used in this matter.
Employees often confuse mobbing with discrimination, and they cannot identify any discrimination criteria.
On the other hand, employers are trying to solve the problem of choosing the actions they should apply to implement the statutory obligation to counteract all forms of discrimination.
---
Mobbing
It is more than just unfair treatment or malicious gossip in the workplace. It can manifest itself in bullying or harassing an employee. Mobbing is a type of psychological terror used by one or several people against a single person.
It lasts for many months, it is a repetitive situation and a mobbed person is deprived of defense.

Discrimination
  The prohibition of discrimination in employment is one of the basic principles of labor law. According to the Labor Code, employees should be treated equally in terms of establishing and terminating an employment relationship, employment conditions, promotion and access to training to raise professional qualifications, in particular regardless of gender, age, disability, race, religion, nationality, political beliefs , trade union membership, ethnicity, religion, sexual orientation, and regardless of employment for a definite or indefinite period or for full-time or part-time employment.
Equal treatment in employment means non-discrimination in any way, directly or indirectly, for the reasons set out above.


Sexual harassment
It is a situation in which undesirable verbal, non-verbal or physical behavior of a sexual nature occurs, the purpose or effect of which is to violate the dignity of an employee.
Sexual harassment is a discrimination in employment based on sex.


Compensation and penalties for mobbing
An employee in relation to whom the principle of equal treatment in employment has been violated, harassed or harassed has the opportunity to seek compensation in court.
It is also possible to pursue claims for breaches of the employer's obligations and personal dignity.


Amicable settlement of disputes, inspections of the National Labor Inspectorate, court cases
Due to the fact that one of the rules of civil procedure is striving for amicable settlement of the dispute, the employee and employer should strive to settle the dispute in this way. It is also possible to conclude a settlement before a mediator in mediation proceedings, which, after approval by the court, has the legal force of a settlement concluded before a court.
Due to the fact that cases in the field of mobbing and discrimination are defocused and require an individual approach, the competent labor court will always be competent to resolve them.
The National Labor Inspectorate in the field of counteracting discrimination in employment carries out supervisory and control activities regarding the existence of discrimination, provides legal assistance, the labor inspector is competent to be an employee's representative in matters related to labor law, including discrimination.


Information for employers
Ustawodawca w kodeksie pracy nałożył wiele obowiązków na pracodawcę zobowiązując go tym samym do przeciwdziałania wszelkim przejawom dyskryminacji i mobbingowi w zatrudnieniu.
Jedną z najlepszych form przeciwdziałania dyskryminacji jest wprowadzenie dokumentu wewnątrzzakładowego obejmującego swym zakresem kwestię równego traktowania.


Provisions
The Act regulating the matter related to mobbing, discrimination and equal treatment in employment is the Act of June 26, 1974 Labor Code.
Issues related to these phenomena are also raised by other legal acts, such as Act of April 23, 1964 Civil Code, the Act of November 17, 1964 Code of Civil Procedure, Act of March 6, 1981 on the National Labor Inspectorate and others. You should also remember about normative acts c international character, including European Union law, which was the main driver of legislative changes towards the introduction of such legal regulation in Polish law.


Jurisprudence
Cases related to mobbing and discrimination in employment have been raised many times before the Supreme Court, as well as before the European Court of Justice.


Mobbing example
Mobbing is a pathological phenomenon that occurs in employment relations and has existed since the dawn of history in many workplaces, hence many situations can be cited as his example.


News